Your room in central Florence
The 38 rooms of Hotel La Fortezza offer a variety of solutions to meet all your needs, with formulas and services designed to let you experience a vacation in Florence always at its best.
If you wish to pamper yourself on your stay, the DELUXE solution offers our most spacious and exclusive rooms.
Otherwise, you may choose the SUPERIOR room, the most popular one, to give yourself the gift of spacious and comfortable rooms with all our services already included.
Finally, the STANDARD room offers you straightforward environments that combine functionality and comfort.
If you need extra space during your stay, the TRIPLE & QUADRUPLE rooms are the ideal ones, while if you are traveling alone or for business you will find what you are looking for in the SINGLE & DUS rooms.
All the rooms at Hotel La Fortezza are welcoming, bright and equipped with air conditioning, flat screen TV with foreign channels, soundproof doors with electronic access, private bathroom with shower and hairdryer, mini fridge, safe and phone.
In addition, our delicious breakfast with espresso coffee and cappuccino and the sweet and savory buffet is already included in the price along with Wi-Fi throughout the property and to welcome you on the day of arrival, we offer a complimentary bottle of mineral water in the mini-bar of the room.
Click below to find out in detail all Hotel La Fortezza rooms.
the solutions for two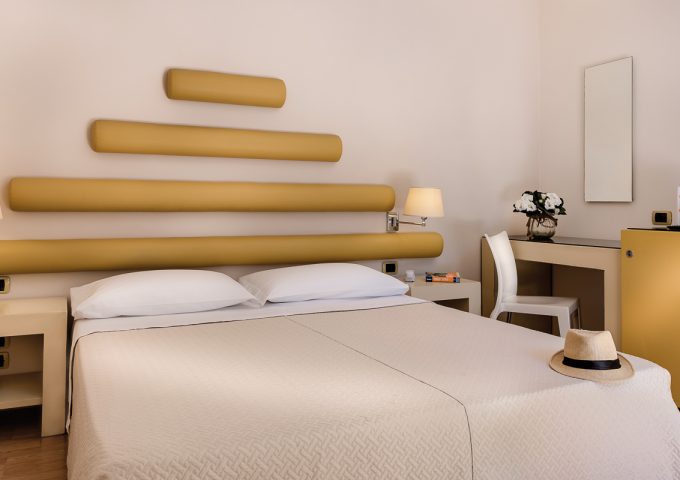 STANDARD Room (m² 14)
Choose the STANDARD Room if you are looking for a practical and functional solution, close to downtown Florence, with all services and amenities typical of a 3-star category hotel.
starting from
€ 59,00
for 2 people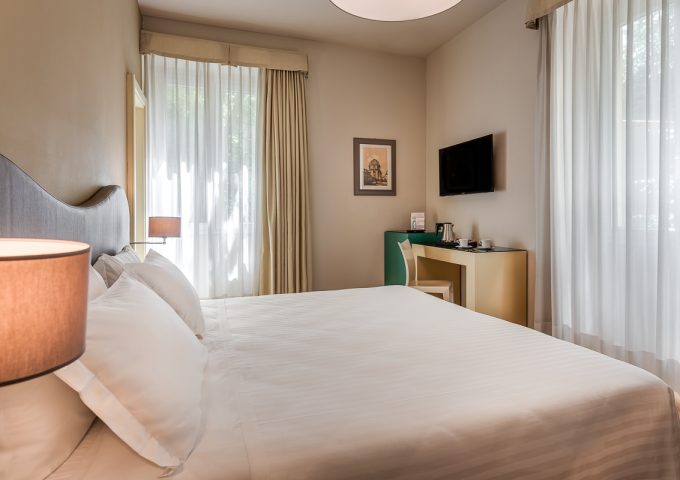 SUPERIOR Room (m² 16)
With the SUPERIOR formula you can choose the best rooms of Hotel La Fortezza and treat yourself with the best amenities for your holiday without giving up on anything.
starting from
€ 79,00
for 2 people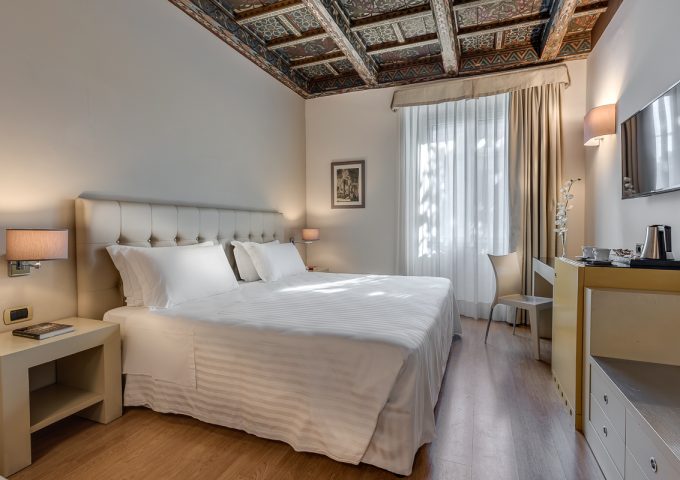 DELUXE Room (m² 17)
For those who are looking for the most exclusive and spacious rooms of Hotel La Fortezza and wish to experience the best comfort we can offer, the DELUXE room is the must-choose option.
starting from
€ 89,00
for 2 people
the other solutions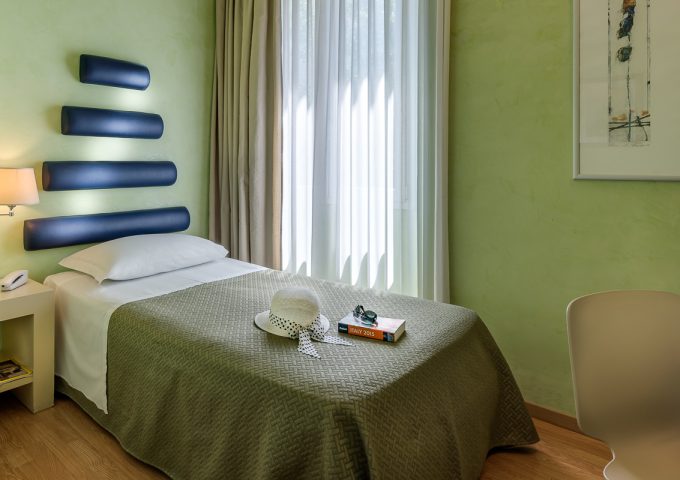 SINGLE & DUS Rooms
For those who travel alone and pay attention to their budget, the SINGLE rooms of Hotel La Fortezza offer comfort and convenience at an affordable price with maxi-size single beds 100 x 200 cm.
starting from
€ 49,00
per person
In each room you will find:
Air conditioning and heating
Private bathroom with shower or bath
LCD TV with foreign channels
Free WIFI
Safe
Mini fridge
Telephone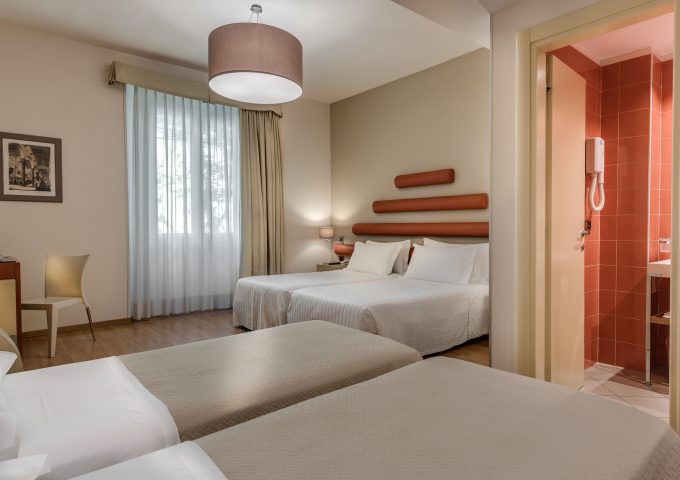 TRIPLE & QUADRUPLE Rooms
On vacation with family or friends? Hotel La Fortezza offers rooms with sufficient space needed to comfortably accommodate 3 or 4 people.
starting from
€ 89,00
for 3 people
TripAdvisor
Exceptional service and wonderful location
Traveling solo, I felt secure in the hotel and the neighborhood. Although the hotel was away from the main tourist area, it was an easy walk to the heart of…
Affordable, comfortable, great location.
Highly recommend for singles, couples, and friends. Great location, walkable to the best sights of Florence and to the train station. Small but efficient rooms with comfortable beds. GREAT breakfast.…
Great hotel, Good value for money!
Lovely hotel, very clean, good breakfast and very friendly staff. Hotel is small but had everything we needed - we would defo stay here again. Good location, attractions easily accessed…
Fabulous
The hotel was super clean, walking distance to train /tram stop which connects to main train station. Staff were very helpful and excellent. Able to speak English well. Breakfast was…
This was my second stay at La Fortezza and I enjoyed it just as much this time as the first
I was very happy with the comfy bed and the facilities at the Hotel. I loved the breakfast and the fact that I had a court yard to sit in…
<
>
Listen to our guests' experience